Music Sheets
Rose in the Valley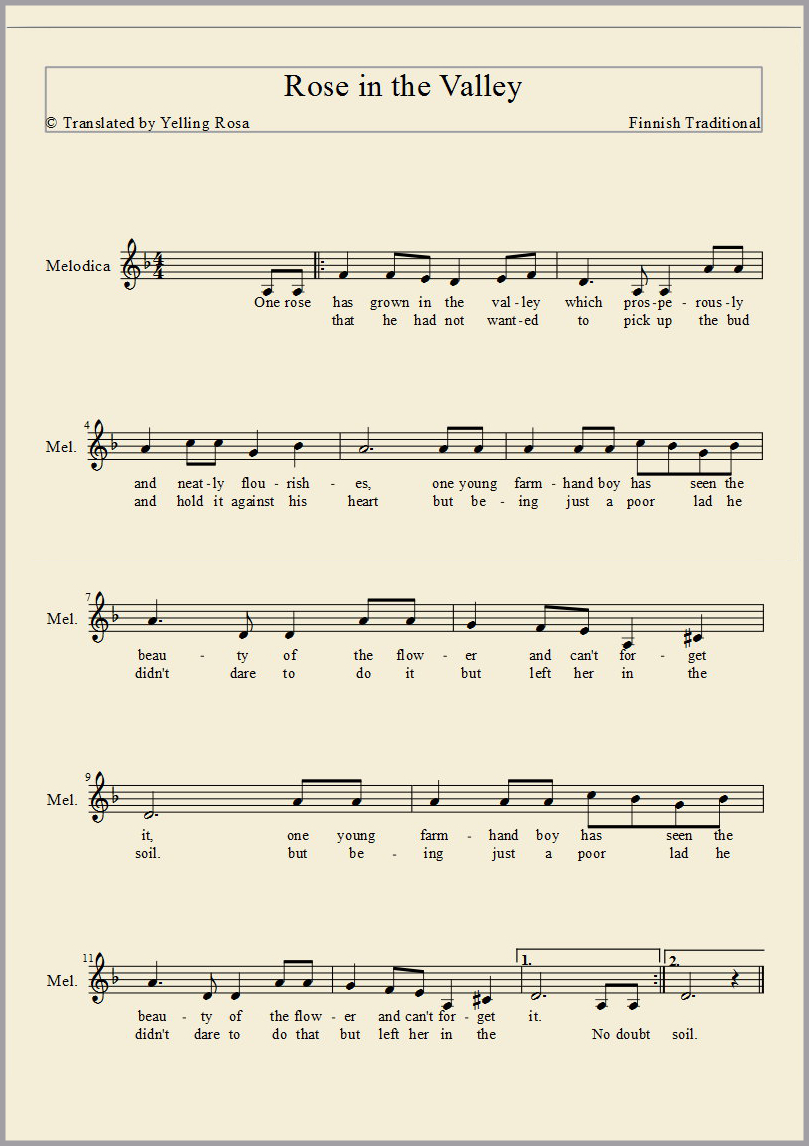 Please listen to Rose in the Valley at here.
I Lull My Child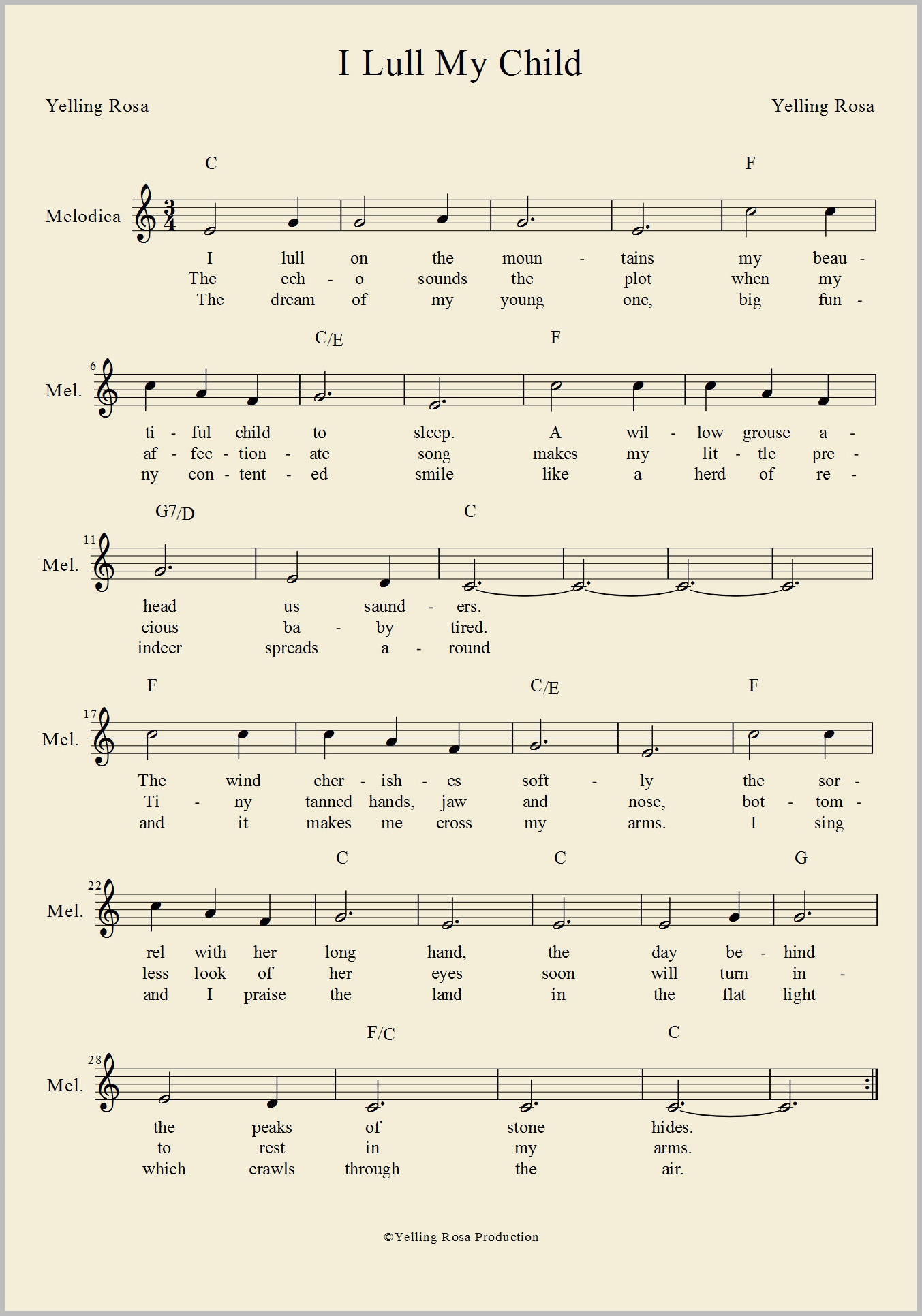 Please listen to I Lull My Child at here.
Playing Shepherd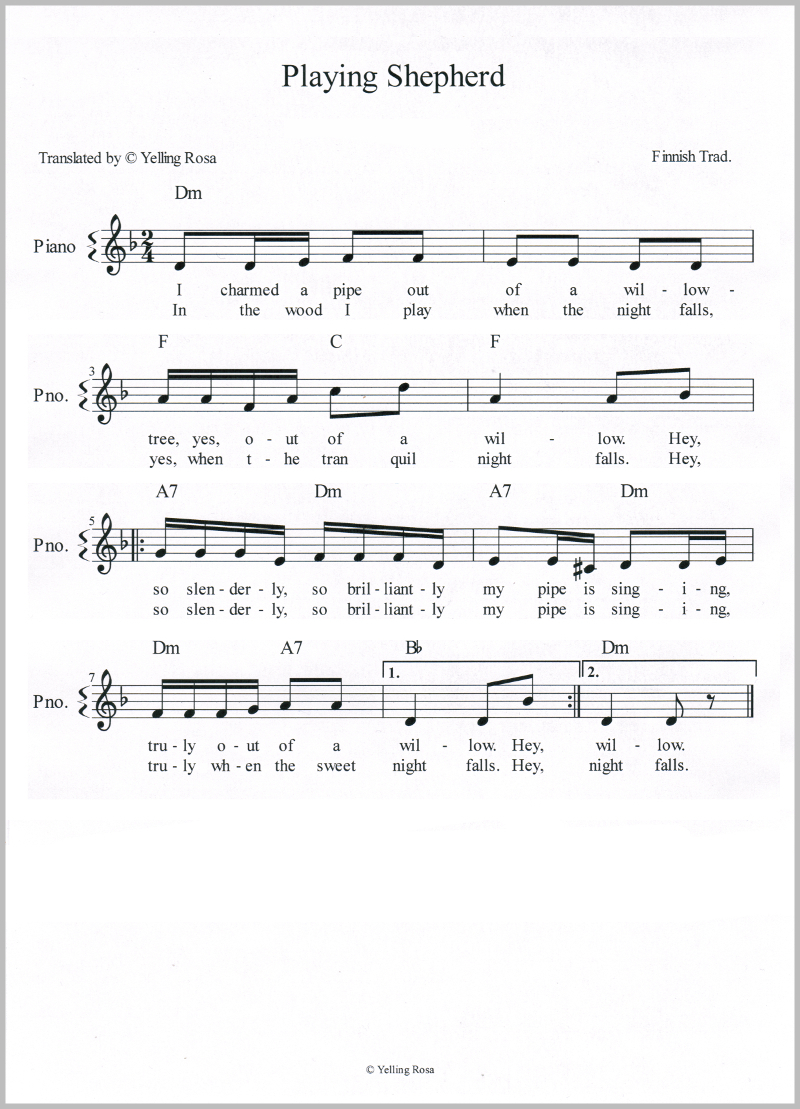 Please listen to Playing Shepherd at here.
Could You Wipe My Face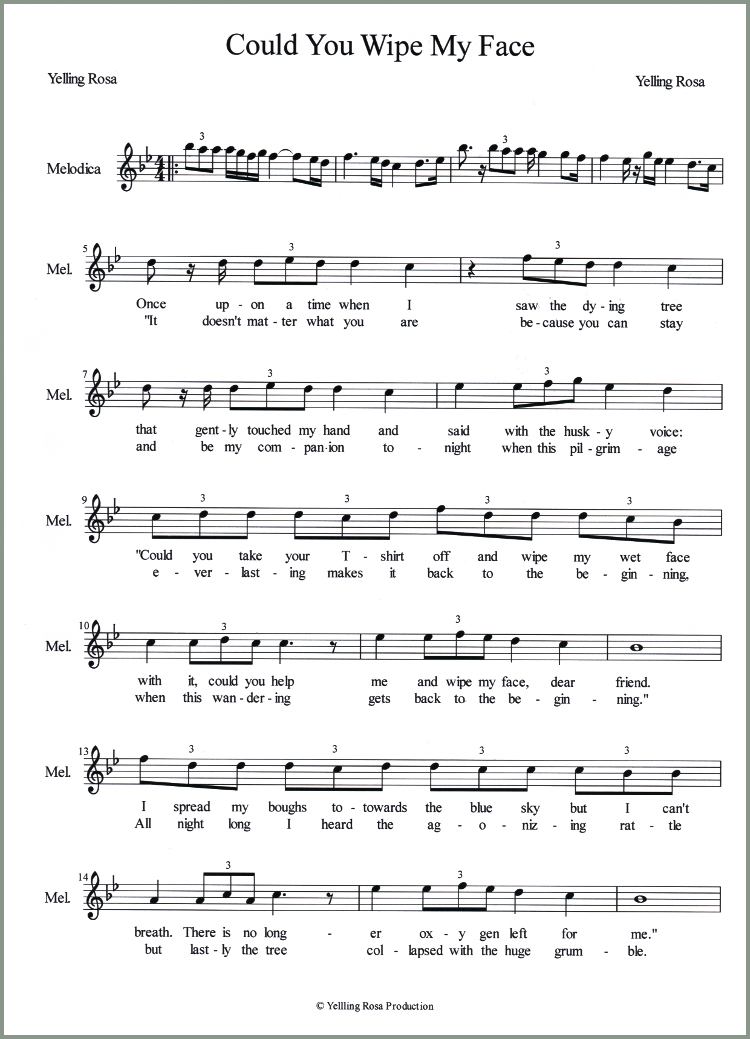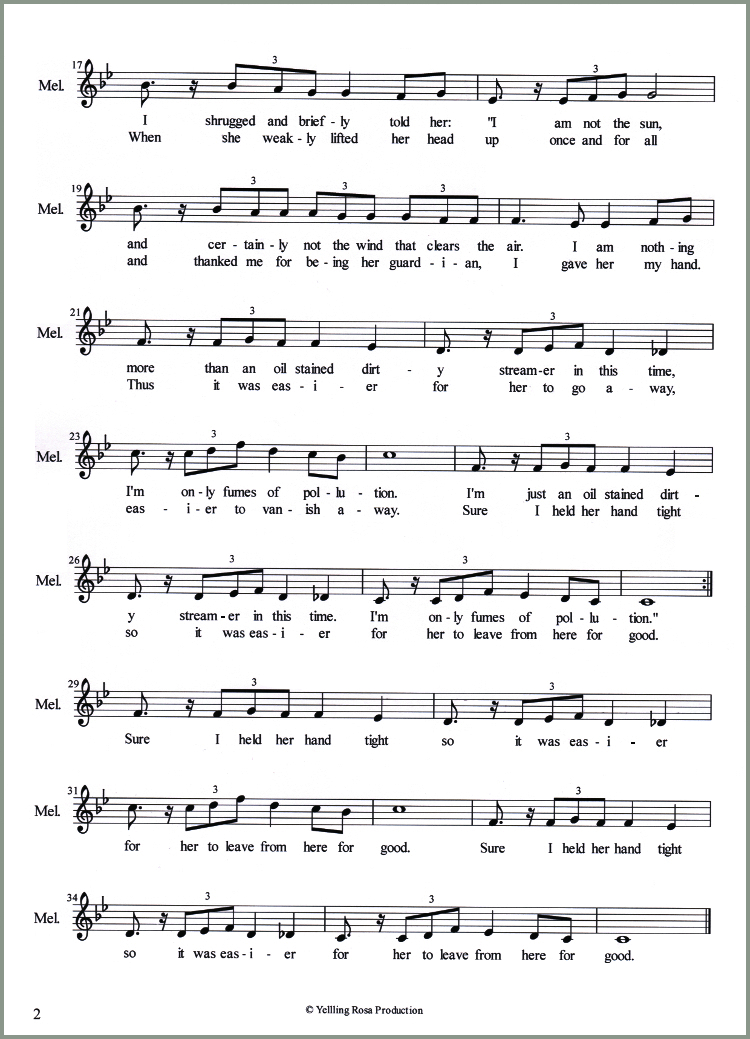 Please listen to Could You Wipe My Face at here. This song is from the collection Hiljaisia lauluja which I carried through with a Finnish musician Jouni Juola in 1996. Jouni sings all the songs on the collection. Accompaniments and arrangements we made together.
You find Finnish Music sheets here.
Hover, Hover Ladybug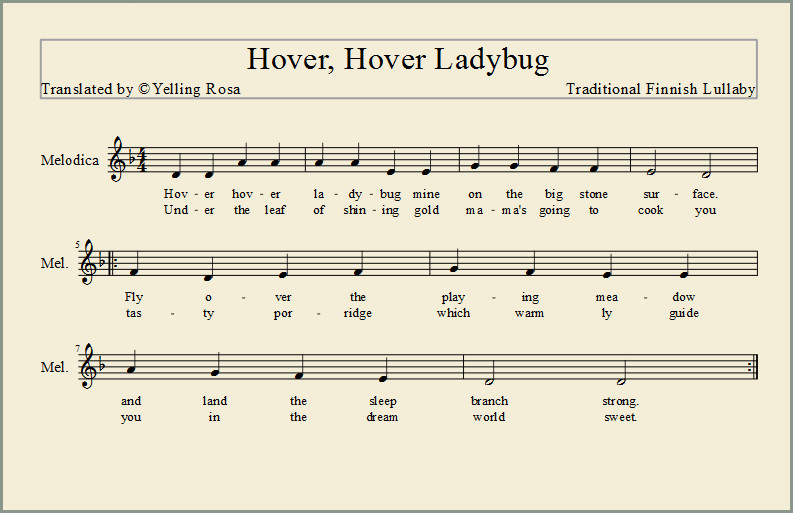 Pleasen listen to Hover, Hover Ladybug at here.